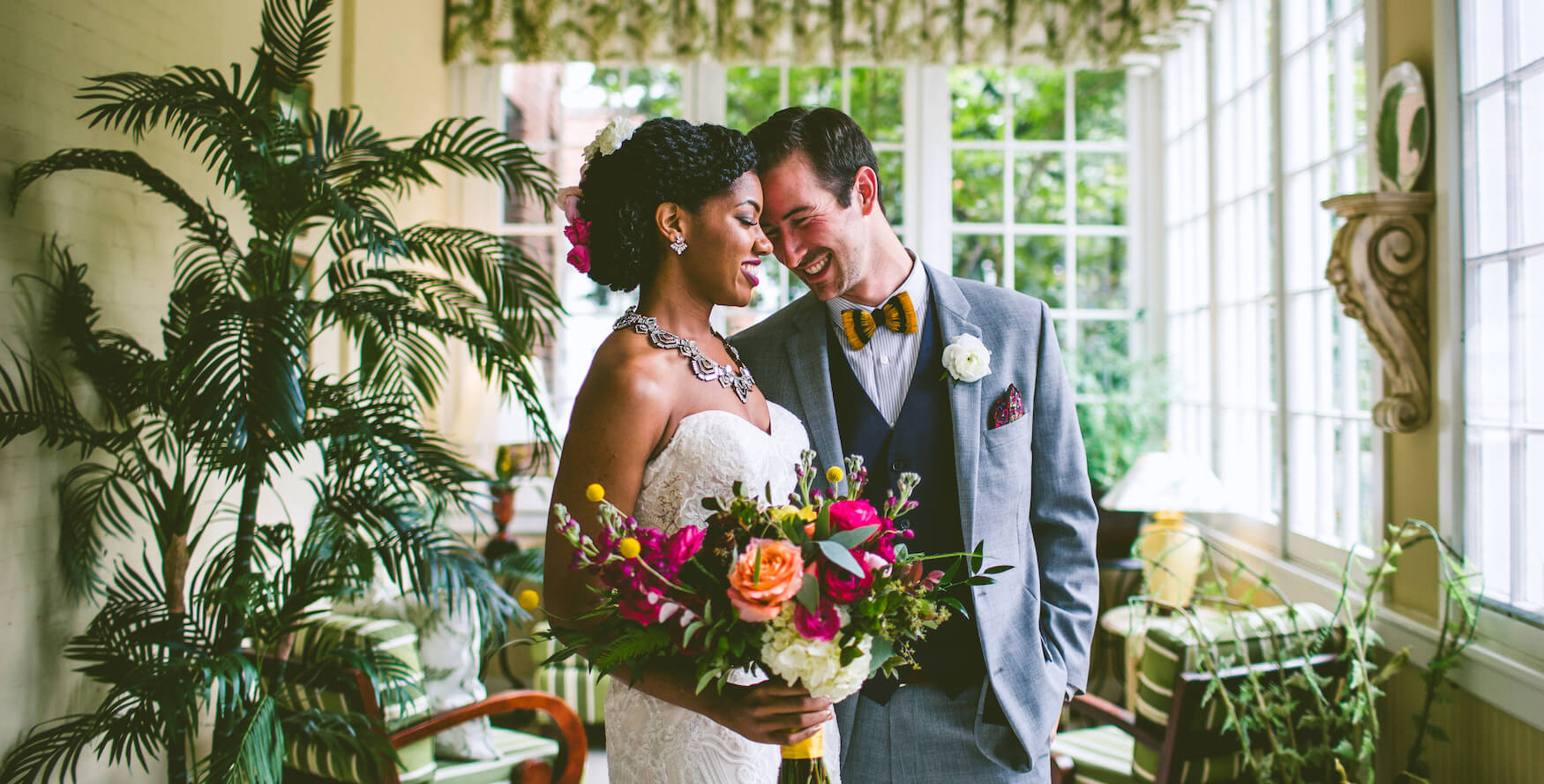 Frequently Asked Questions
---
What is your background in the events industry?

For eight years I was catering director of one of the Triangle's most prestigious restaurant groups where I handled everything from small dinners parties to large scale events for corporate, non-profit, and private clients. My specialty quickly became weddings and bar and bat mitzvahs which inspired me to open A Swanky Affair in 2010.
Do you plan events other than weddings or bar and bat mitzvahs?

Not at this time. My focus is on what I am best at, which are weddings and mitzvahs!
Do you offer additional services other than coordination?

At this time my focus is on coordination services only. However, with my extensive background in catering and full service planning I have a strong skill set which provides me the knowledge and ability to flawlessly handle any event.
Do you offer vendor recommendations?

Yes! As a part of each coordination package I sit down with the you to discuss your overall vision and budget and provide vendor recommendations that best fit your needs.
Do you help coordinate other events such as a rehearsal dinner, shabbat dinner, sangeet, or farewell brunch?

Absolutely! These type of events can be super simple or just as complex as the big celebration. With a quick conversation I can access your needs and give you a price quote.
What is the difference between an event coordinator and a venue coordinator or catering director?

A venue coordinator or catering director oversees everything pertaining to their role in the event. They manage their staff, set up tables and chairs or other rentals, serve food, run the bar, etc. A venue coordinator or catering director plays a large and important role in the day but, they are not responsible for reaching out to vendors ahead of time to confirm details or arrival times, nor do they oversee the work of other vendors on the event day. An event coordinator oversees every aspect of the event by reaching out to all of the vendors ahead of time to confirm details, help tie up loose ends, create a comprehensive timeline, and execute it all on the big day so you can enjoy every moment with your family and friends!
Are you LGTBQ friendly?

Absolutely! I work with all people regardless of race, religion, or sexual orientation.
Do you do multicultural weddings?

I LOVE diversity and have done many Jewish, Indian, and Nigerian weddings. I'm open to whatever cultural traditions you might have!
What is the cost for your coordinations services?

My coordination packages begin at $2,000 for events in the Triangle area. Pricing is based on number of guests, logistical details, and myriad of other factors. To get a specific price for your event please inquire via the contact form or give me a call!
Do you bring an assistant?

Yes, at every event I have at least one assistant. For some events two or three assistants might be required. The number of staff depends on the guest count, length of the work day, and other logistical details.
I found a planner that is cheaper, why should I book you?

Some coordinators offer a lighter level of service and do not go into the details as extensively as myself. I offer a lengthy up front consultation which includes creating an event day timeline and providing vendor recommendations. I spend 6 full weeks putting together the final event details and confirming them with each and every vendor. And, I oversee your event from start to finish on the big day. In order to ensure that you have the best experience possible and that the day goes perfectly requires an immense amount of time and work and my pricing reflects that.
Do you work with out of state couples for their wedding?

Yes, in fact over half of my clients do not live locally. I'm very familiar with the challenges of planning from afar and my coordination services allow you a stress free experience leading up to the big day. You can rest assured I will take care of everything!
Do you travel?

I am happy to travel for events! There are travel fees for events outside of the Triangle and sometimes overnight accommodations might be required.
How many events do you take a year?

I only take 20 events a year and only one event a weekend. This allows me to give each client the best service possible.
Are you insured?

Yes. I carry both liability insurance and workers comp. It is important that you hire professionals that carry proper insurance to protect everyone involved.
Can you provide references from former clients?

Definitely! I truly believe that a person should do their homework before hiring any vendor for such an important occasion. You can check out my reviews on Google and Wedding Wire. If you would like a more personal connection I can put you in touch with some of my former clients.
What forms of payment do you accept?

I run a very small business and the annual and per transaction fees charged by credit card companies can really add up. Some people ask about PayPal or Venmo but, as a business you are required to pay fees for those services as well. These are costs that I would need to pass onto the client. So, rather than increase client costs I keep things simple by only accepting checks as payment. 
Is there anything else I should know about you?

I have been told by industry colleagues and clients that I am very easy to work with, professional, and friendly. I am flexible and easy going with everyone while being determined and firm enough to make sure the job is done right. My philosophy is kindness gets you everywhere.
What is the next step?

If you like what you see, contact me via my inquiry form, email, or phone for a consultation!