I am proud to present the Triangle NACE Best Wedding of 2010!
Betsy and Giles' wedding was full of old-fashioned Southern tradition combined with their own fun and unique style.
Elodie Farms was the perfect backdrop for this fall wedding. The front porch was lined with pumpkins and mums. Carnival lights were strung through the trees and hand-made paper cranes hung from the branches.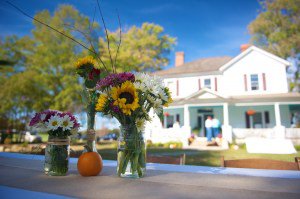 The ceremony took place in front of an apple tree with the farm's goats in the background.
Ceremony seating was hay bails with blankets. The aisle was lined with charming old-fashioned watering cans filled with flowers. The runner was an old oriental rug from Betsy's mom.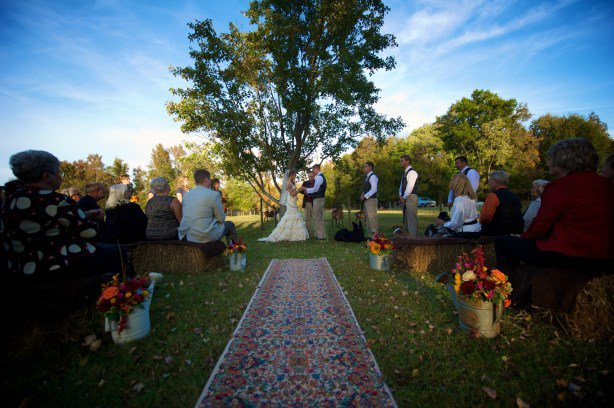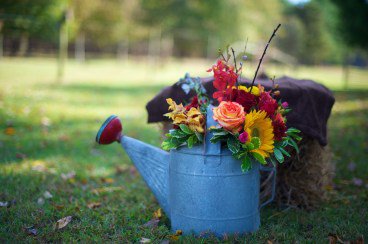 Besty and Giles had their three dogs escorted by the groom's men. Instead of traditional ceremony music the couple had a DJ play their favorite Beatles songs. For the bride's entrance the DJ played Bright Eyes "First Day of My Life." Betsy and Giles had a hand tying ceremony. Family members were given ribbons and came up to the couple one by one to give them good wishes and tie their hands together as a symbol of their union.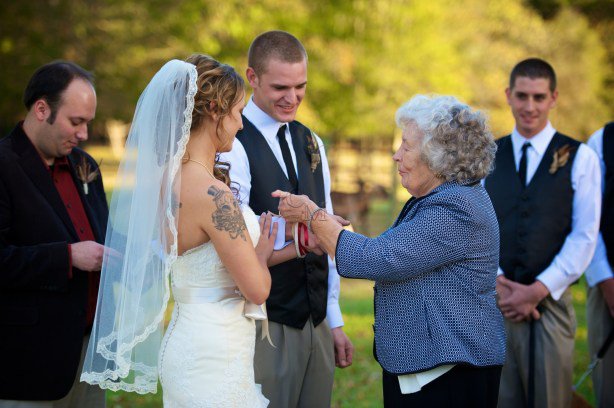 After the ceremony the couple had an old-fashioned receiving line at the front porch. Then guests went inside for some Pulled pork bbq, hushpuppies, and other Southern fare.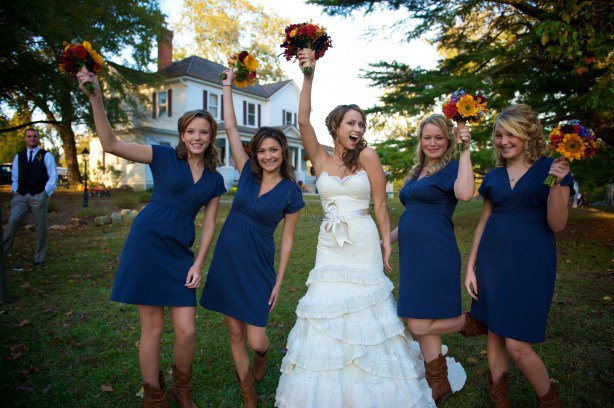 There were many activities during the reception. The guests could play cornhole, horseshoe, get their pictures made with carnival masks in a photo booth, or even make their own cotton candy!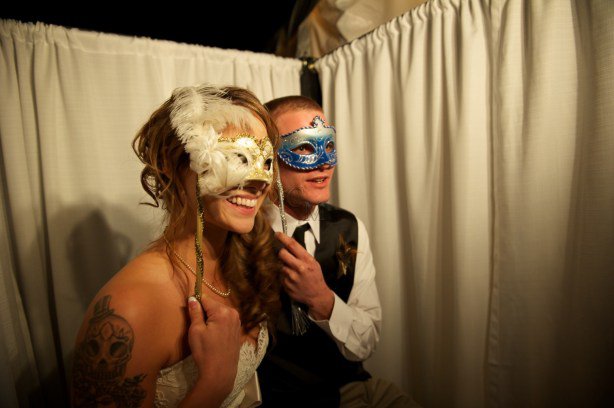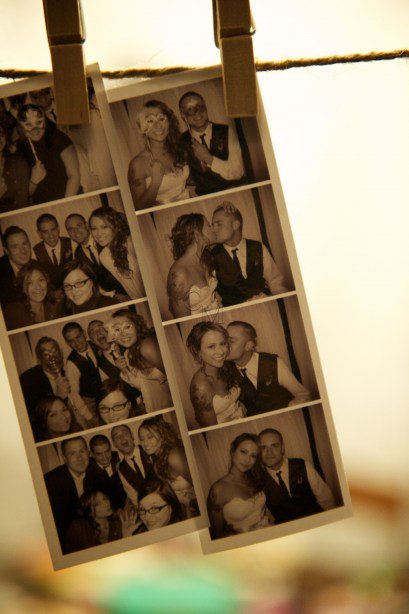 For the dessert the couple had a traditional wedding cake along with assorted mini cupcakes and candied apples.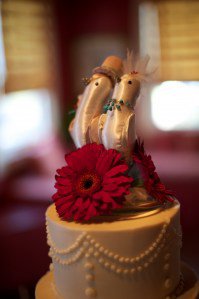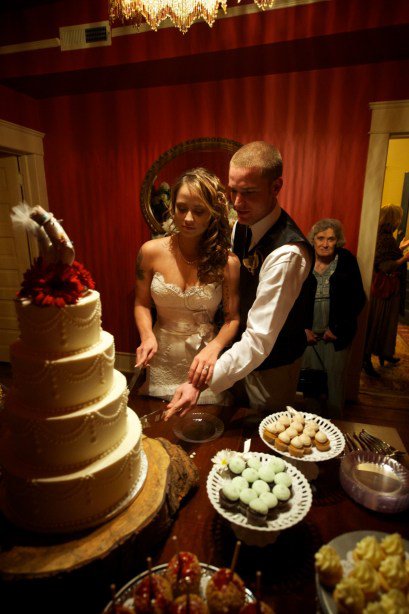 Congratulations to a wonderful couple!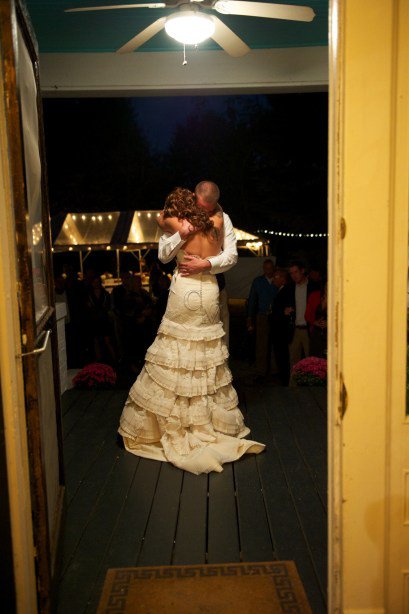 Vendors
Wedding Planner-A Swanky Affair-Amanda Scott
Venue0 Elodie Farms
Photography- Cameron Michael Photography
Dessert- The Cupcake Shoppe
Rentals- Classic Party Rentals
Catering- Gillis BBQ
Ceremony music- DJ Kristen Stoneman
Reception Music- Big Fat Gap Band
Photo booth- Celebration Photo Booth
Hair and makeup- Djin Salon
Flowers- Tre Bella Flowers