Christine and Fabian met on New Year's Eve 2012 in Dublin, just a few days before she was moving back home to the US. Their connection was instant and Fabian came to visit Christine in the US twice before she made the decision to move back to Ireland for her master's degree. Once there, the couple's romance blossomed within the Irish pubs and countryside. So, it was only appropriate that when they planned the wedding a touch of Irish details were included!
They chose a spring wedding and Fabian's family flew in from France for the occasion. The day started off sunny but, became more overcast and it started to rain, which really made it feel like an Irish day!
For the wedding Christine wanted to combine the industrial vibe of the Cookery with soft and romantic details. For the ceremony there were beautiful chandeliers and a market light wall, which created a warm and intimate glow. And everywhere you looked, there was lush greenery and candles! The head table had a stunning lace overlay that was soft and romantic. There were a lot of special and fun details as well. In honor of the Japanse wedding tradition, Christine folded 1,000 origami paper cranes which were hung on the wall. Instead of traditional table numbers, each table was the name of a pub they had visited in Ireland, with a corresponding picture of Christine and Fabian standing in front of the pub! And for the cake cutting, they used a vintage sword that Chrstine's grandfather collected on his travels around the world.
I had so much fun working with Christine and her mom, Michelle, on the wedding. It's truly one to remember and a reminder of why I love my job.
I hope you enjoy these amazing photos from Riley Maclean Photography and get inspired for your own wedding day!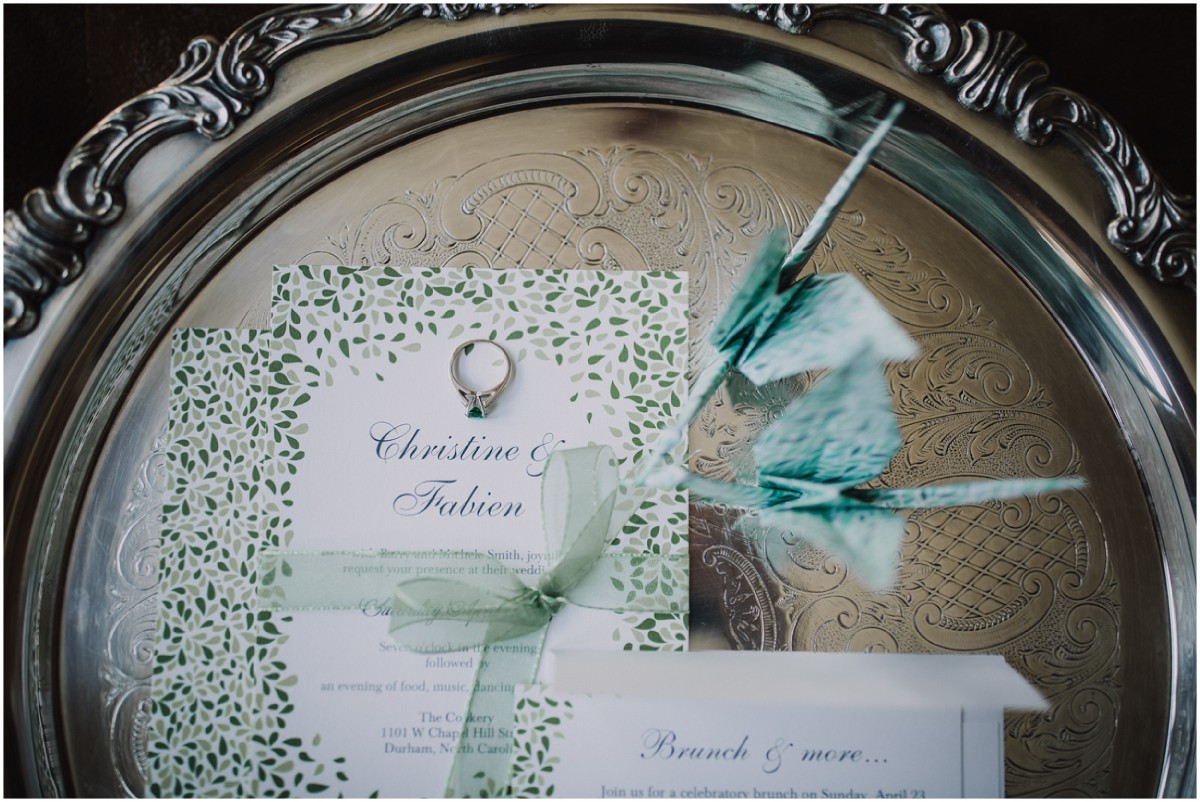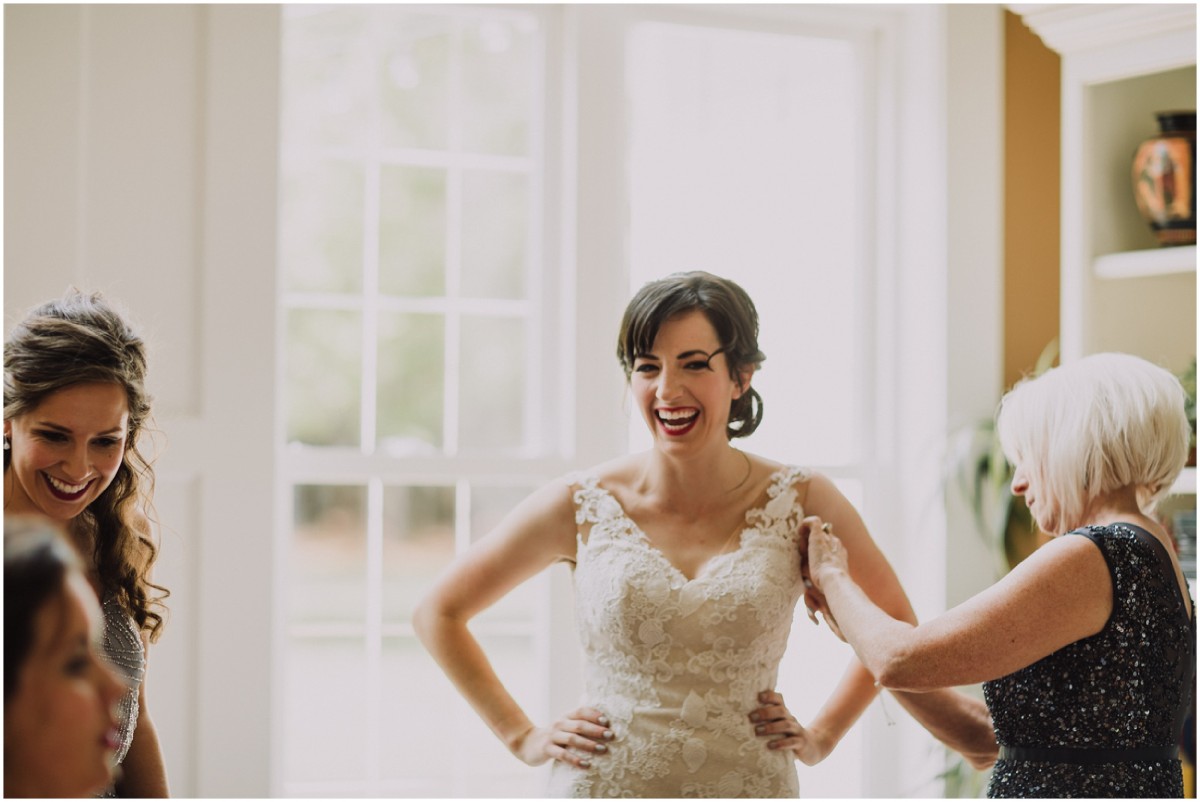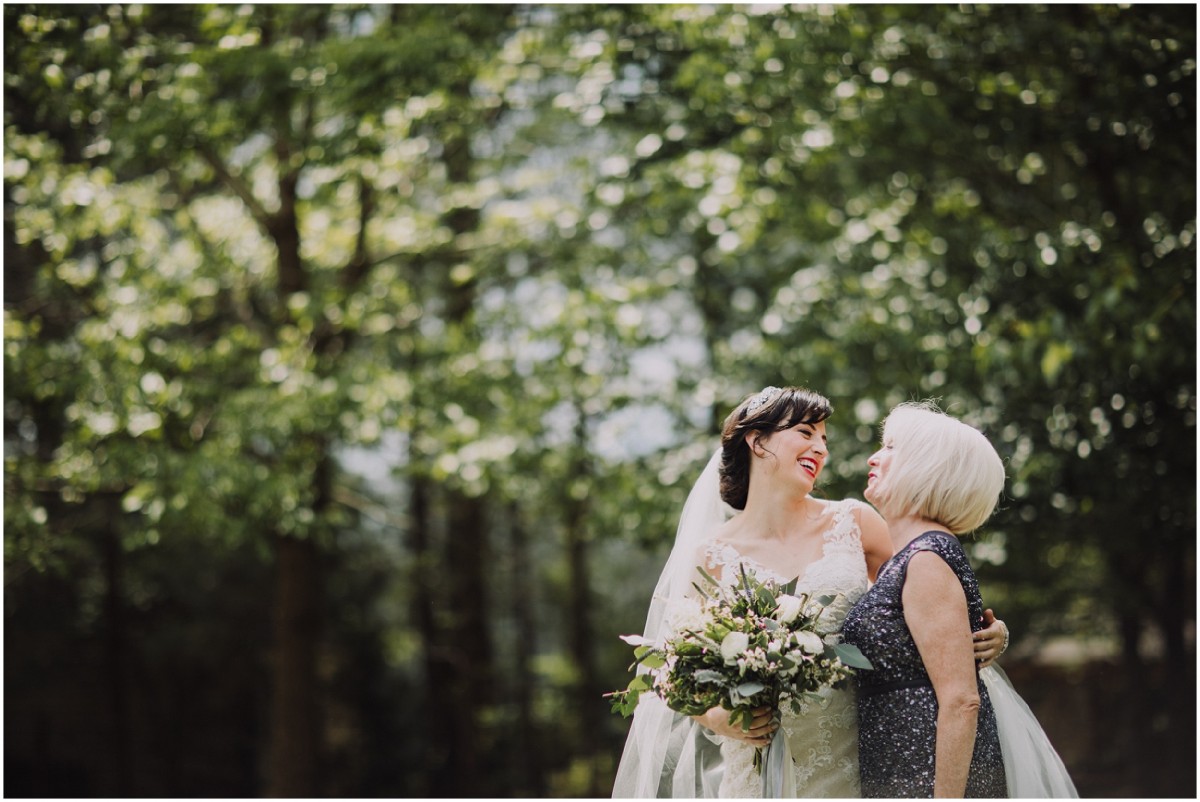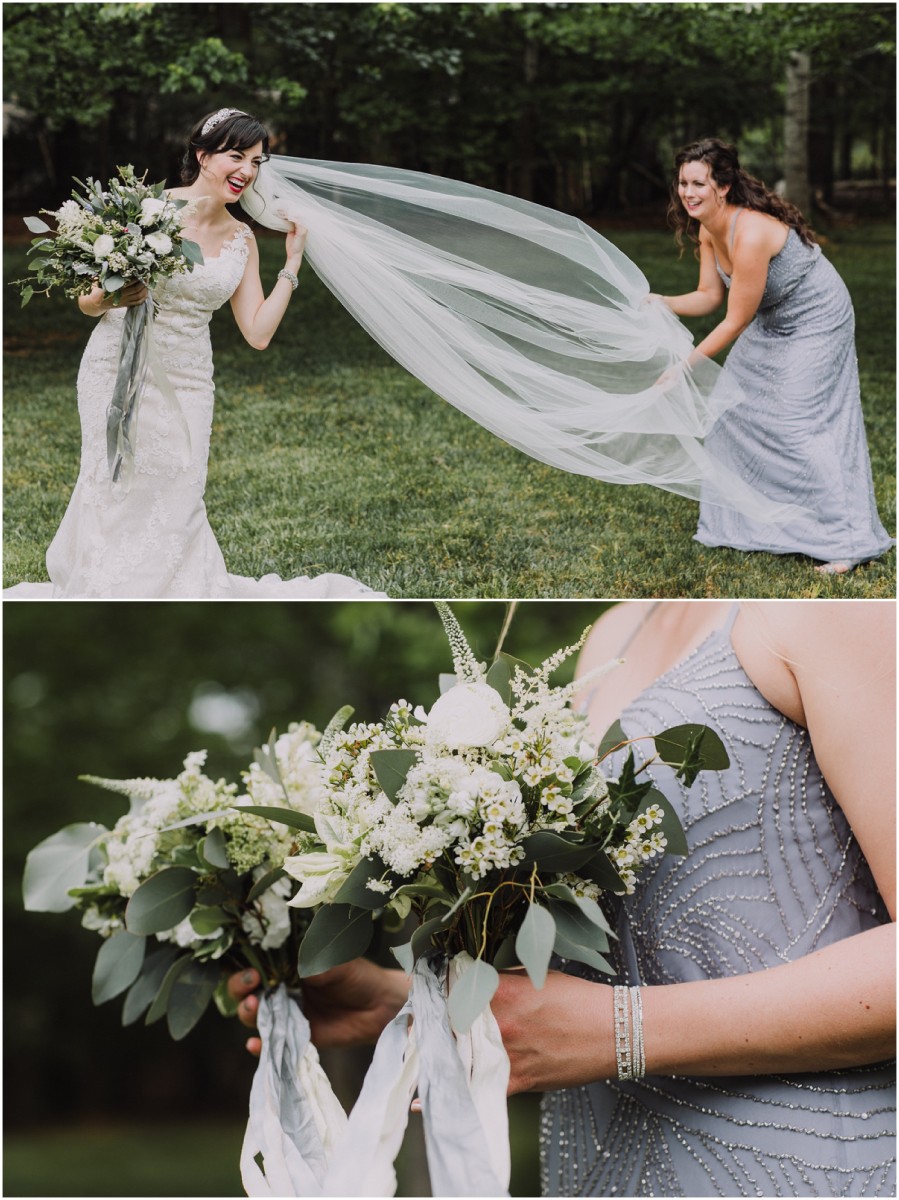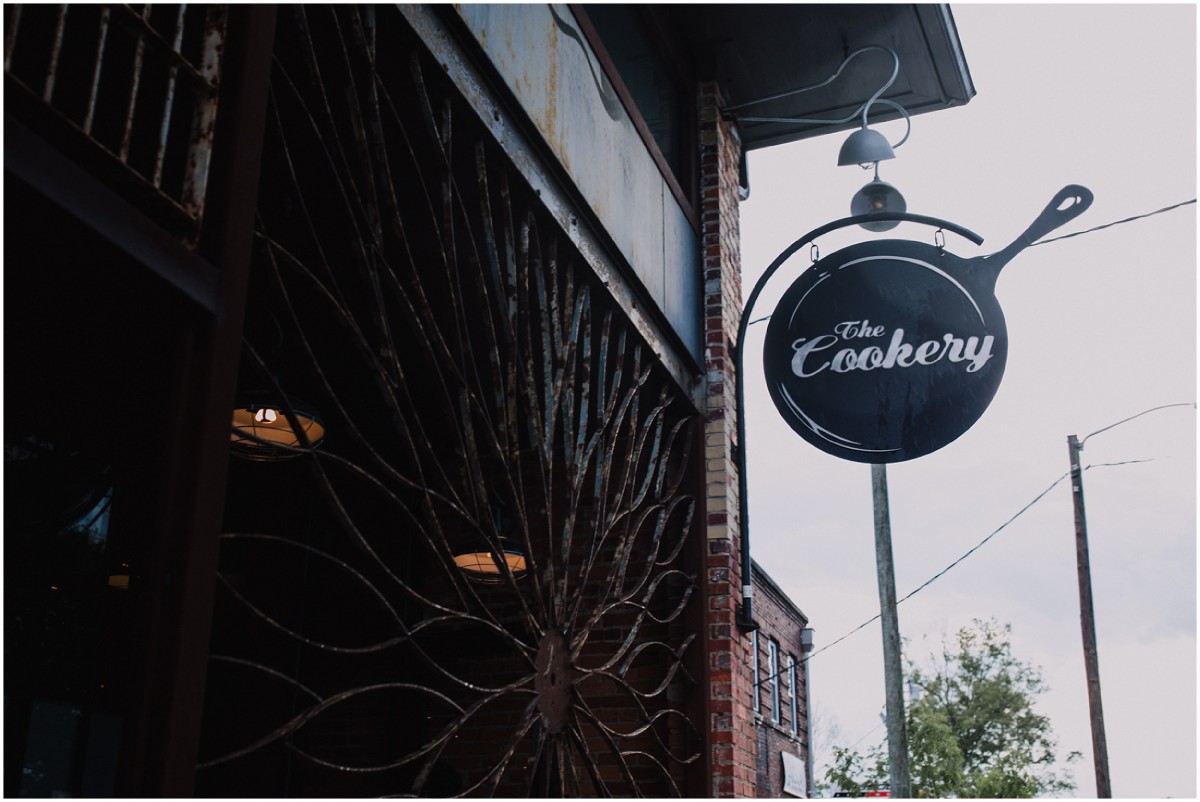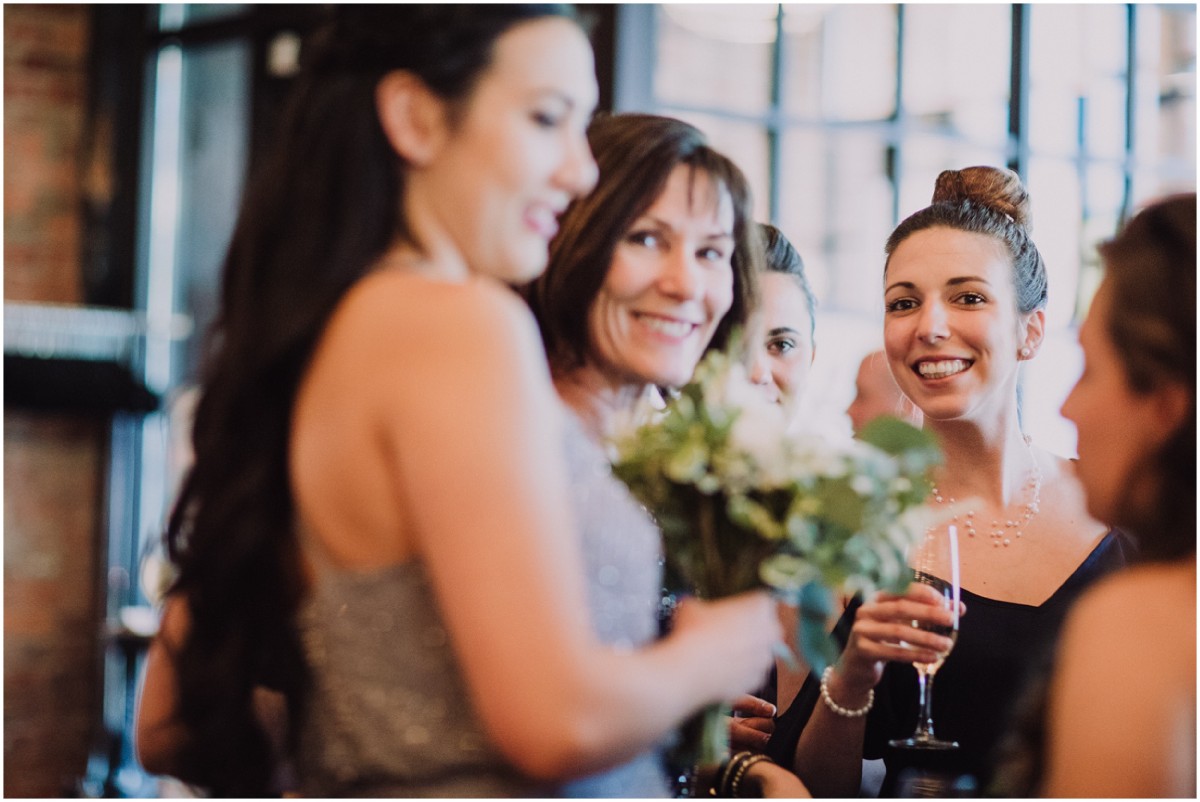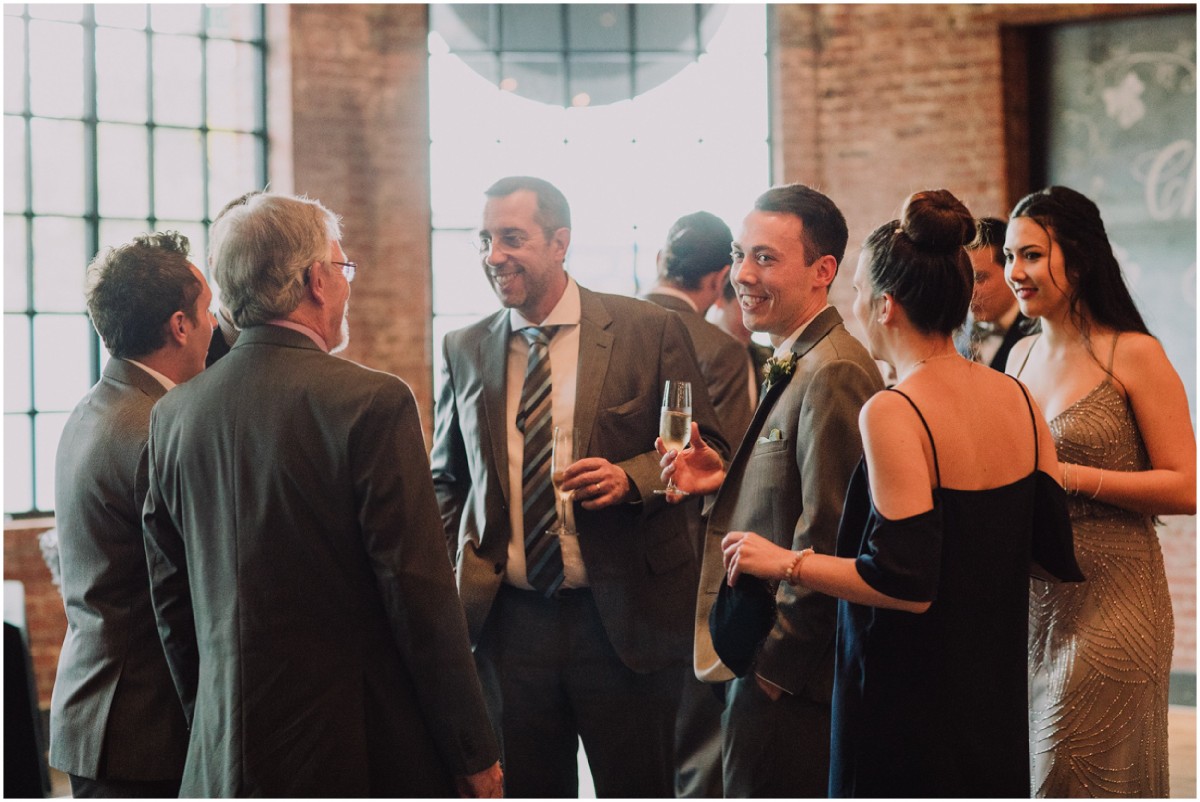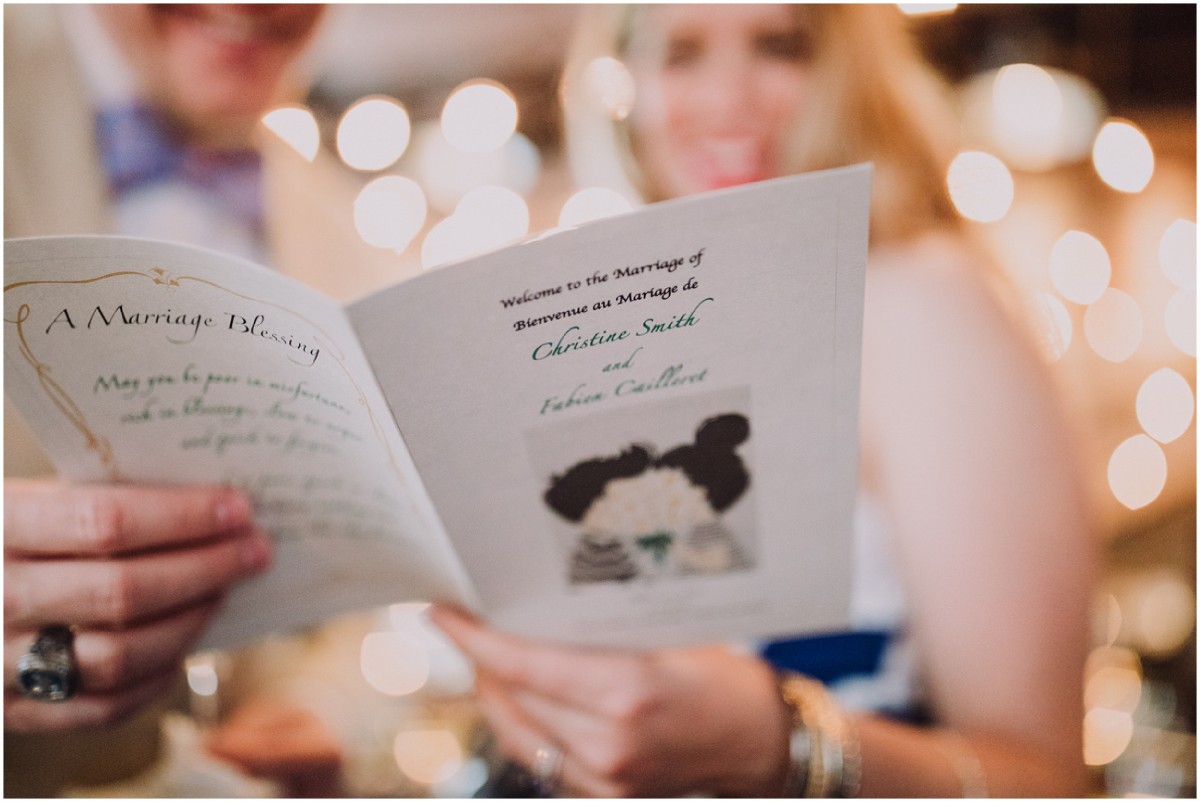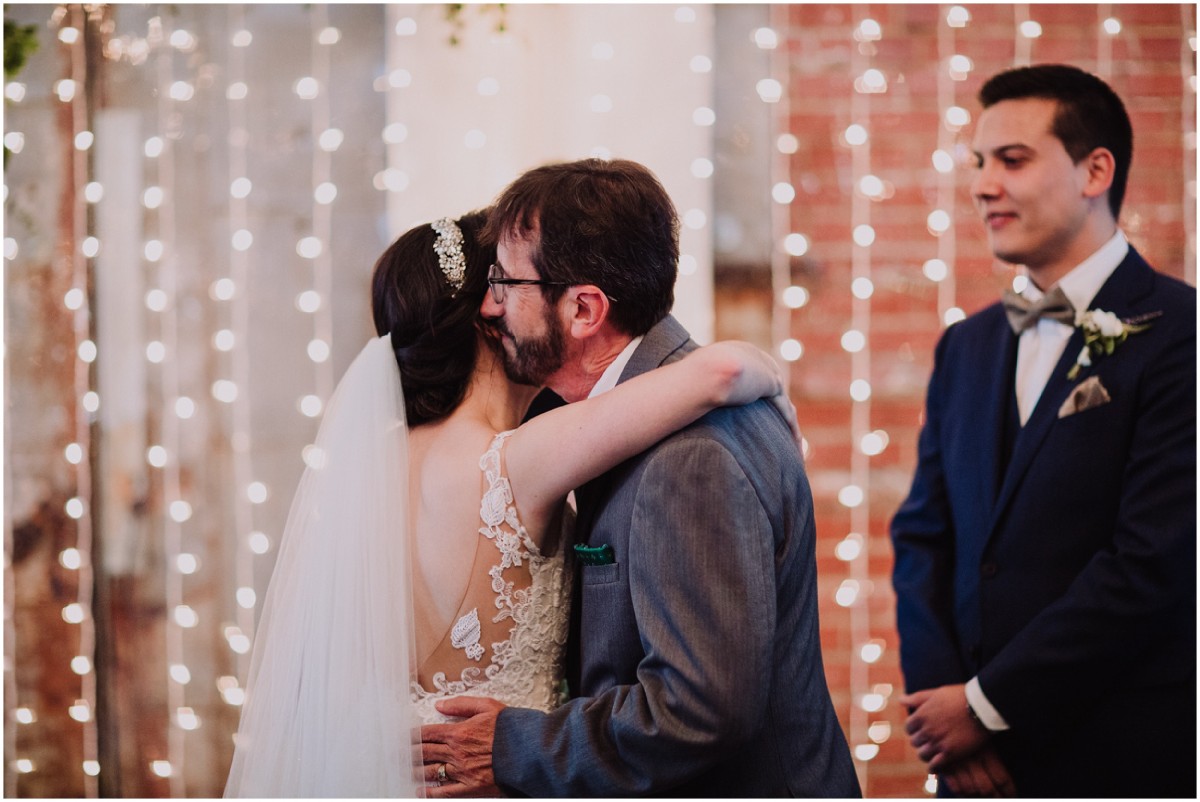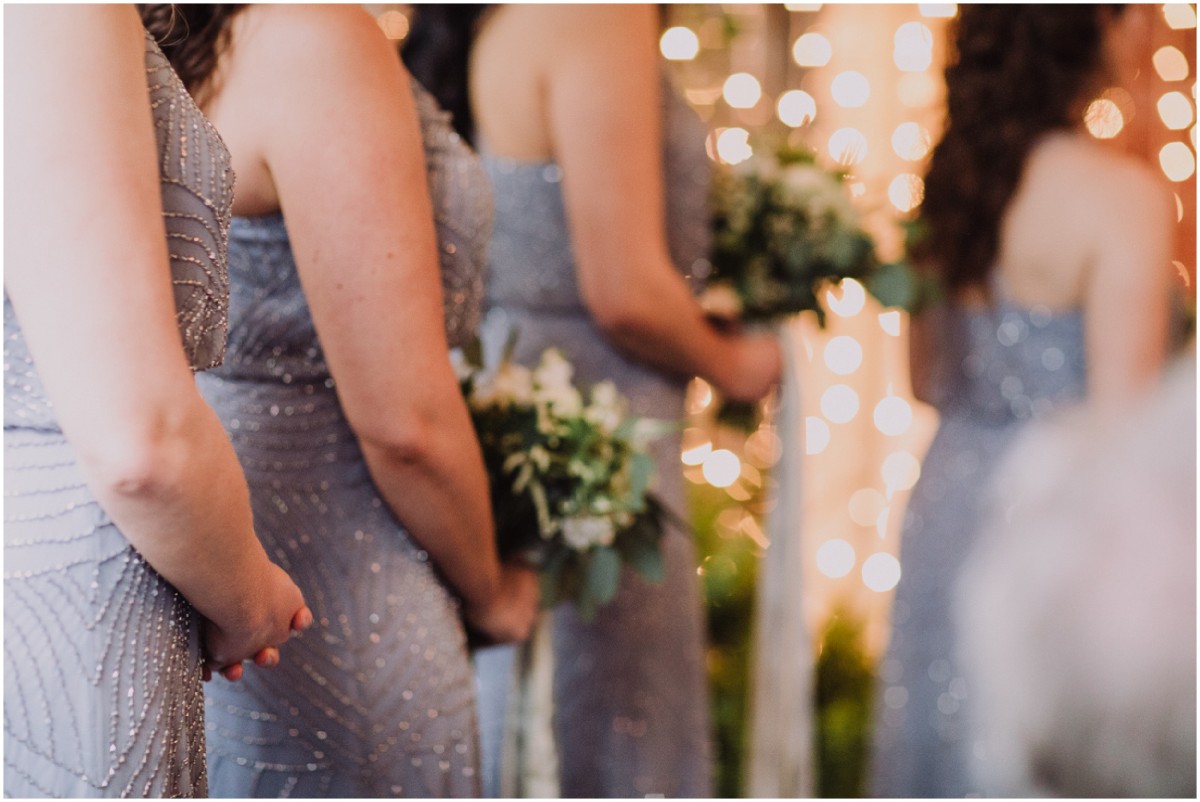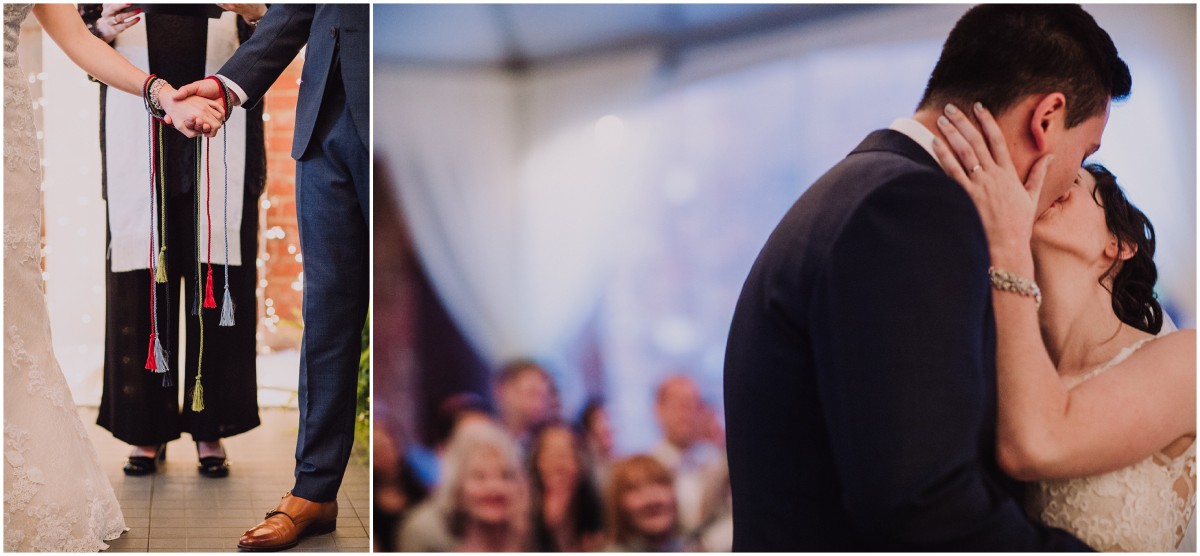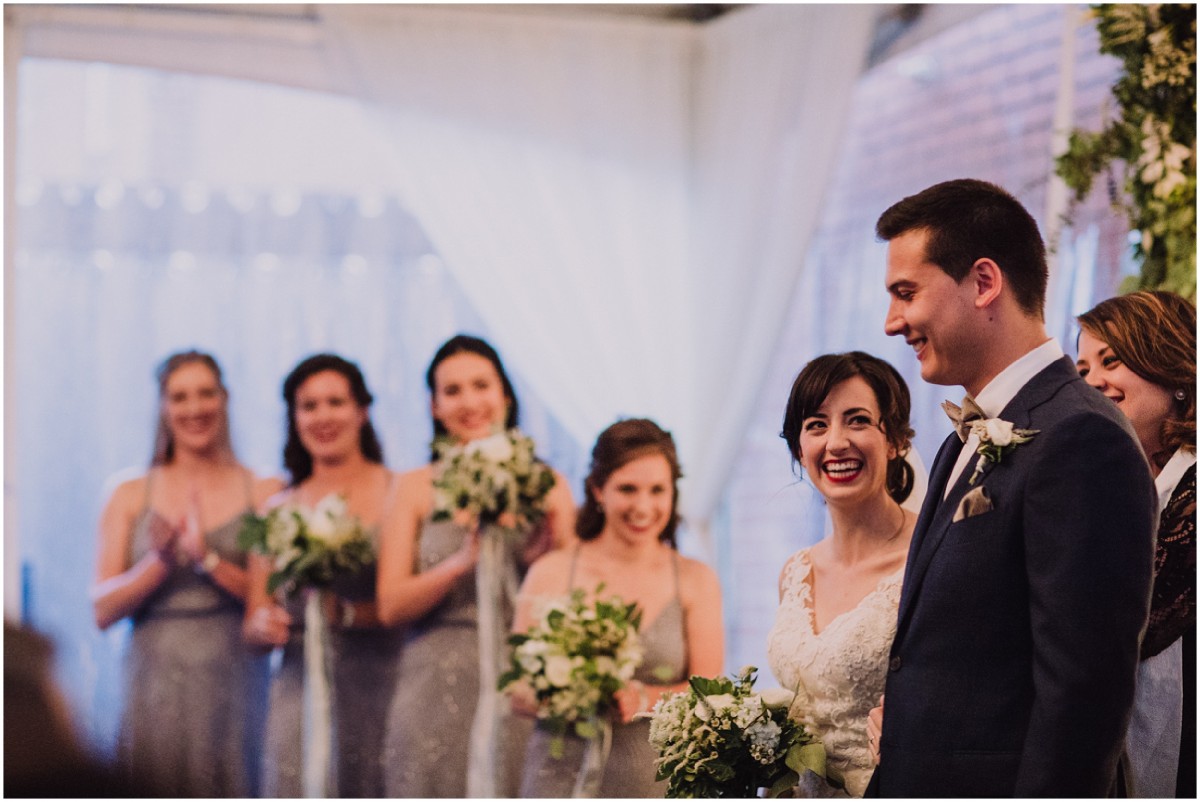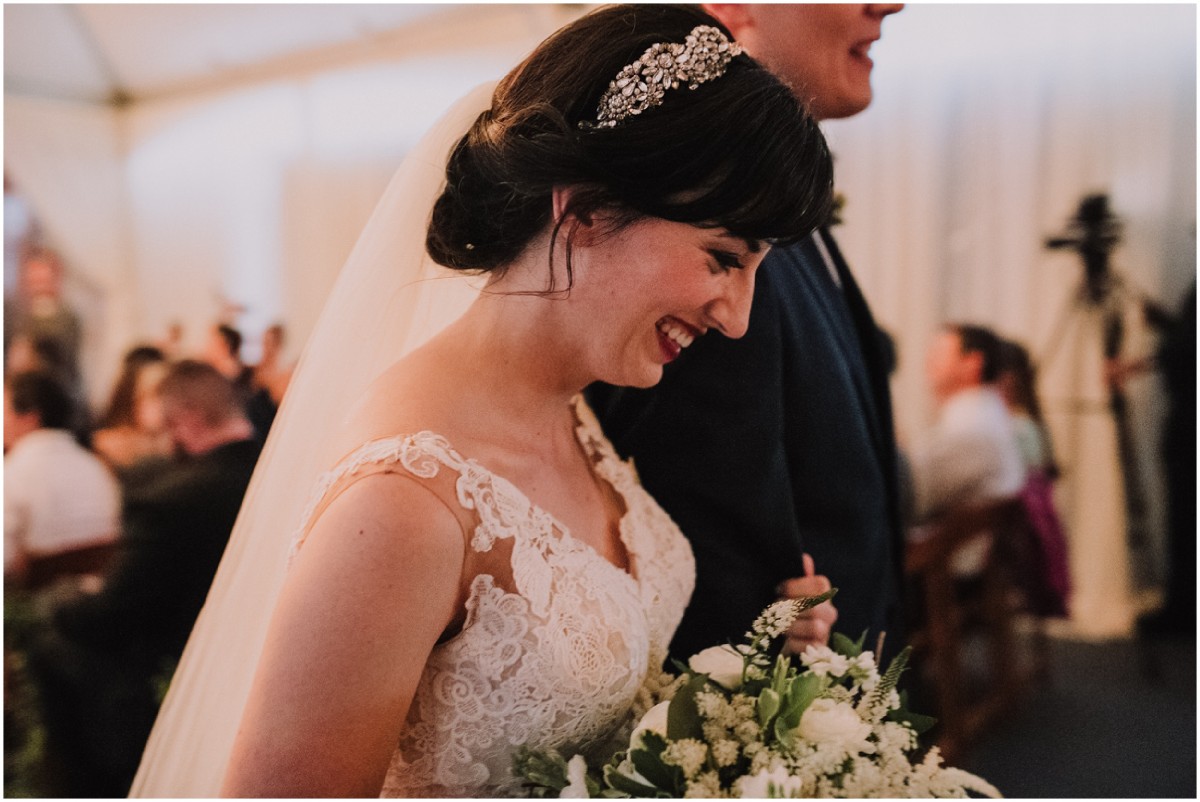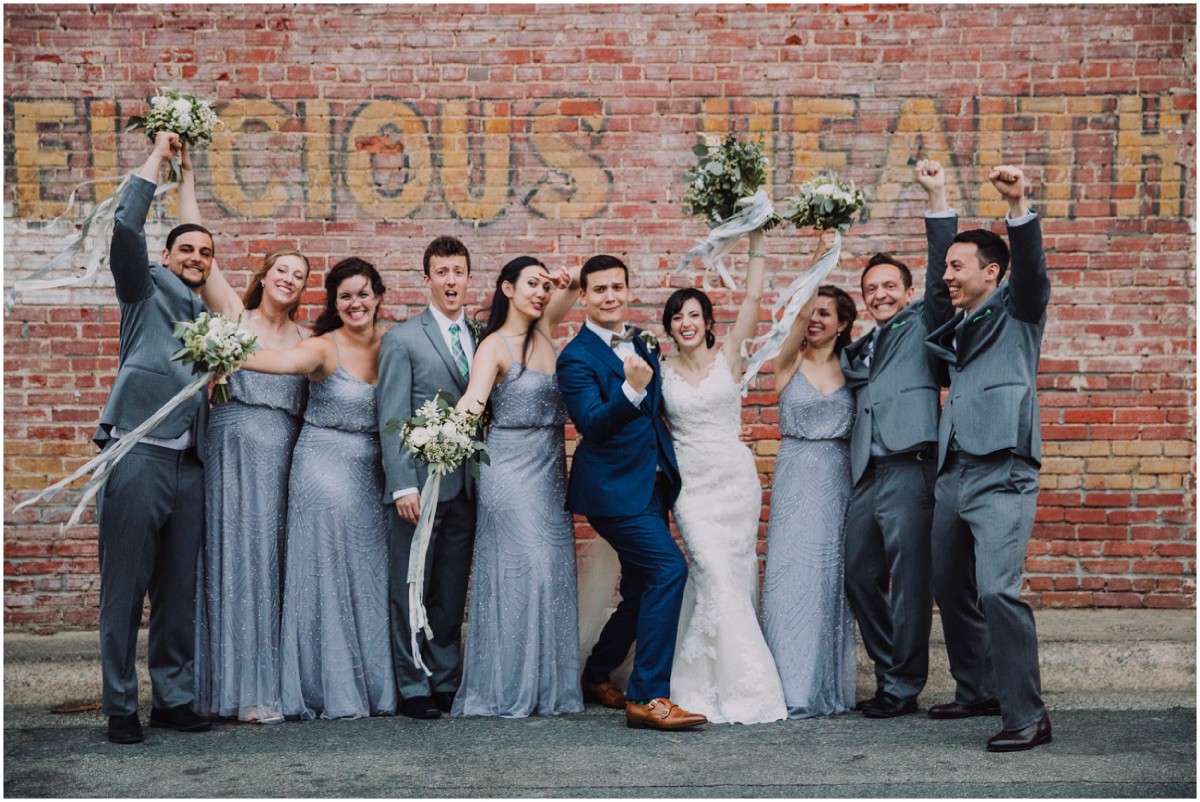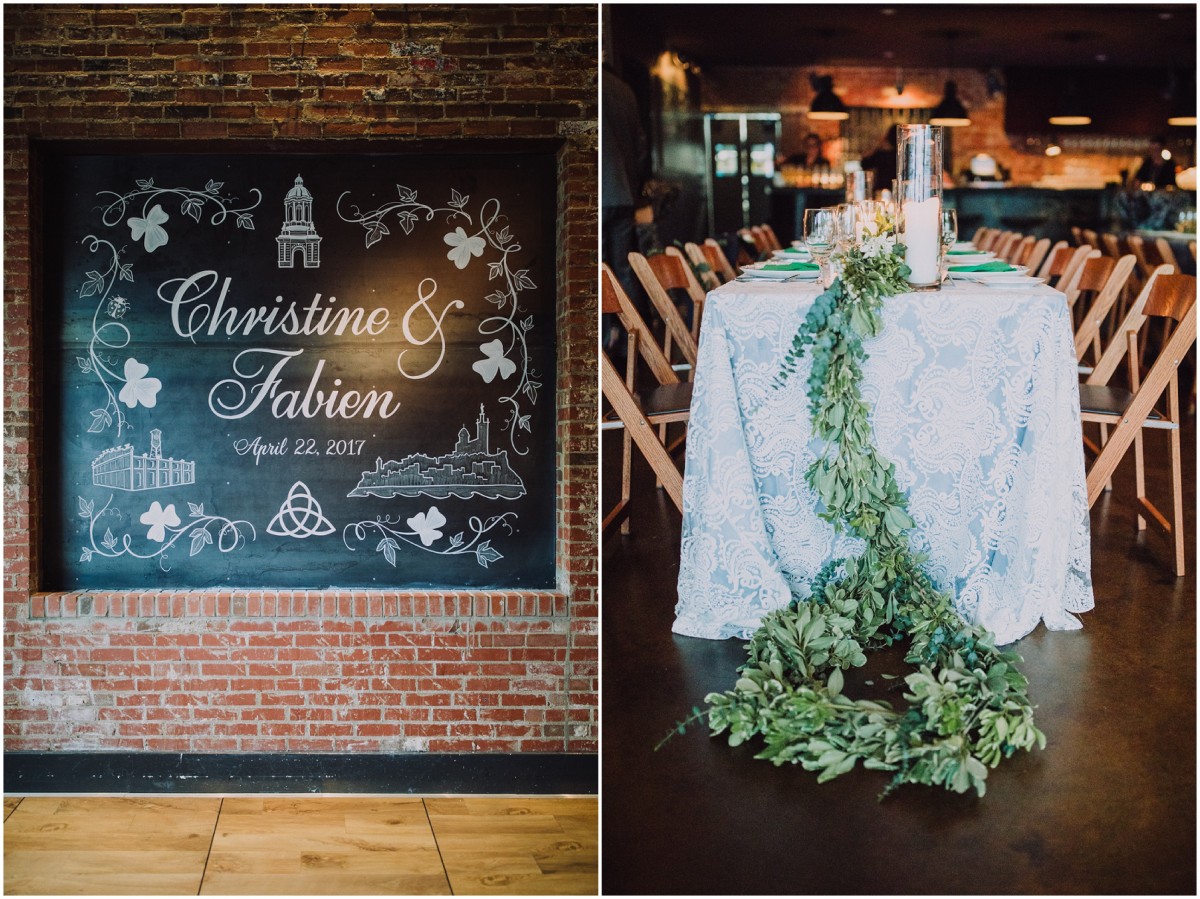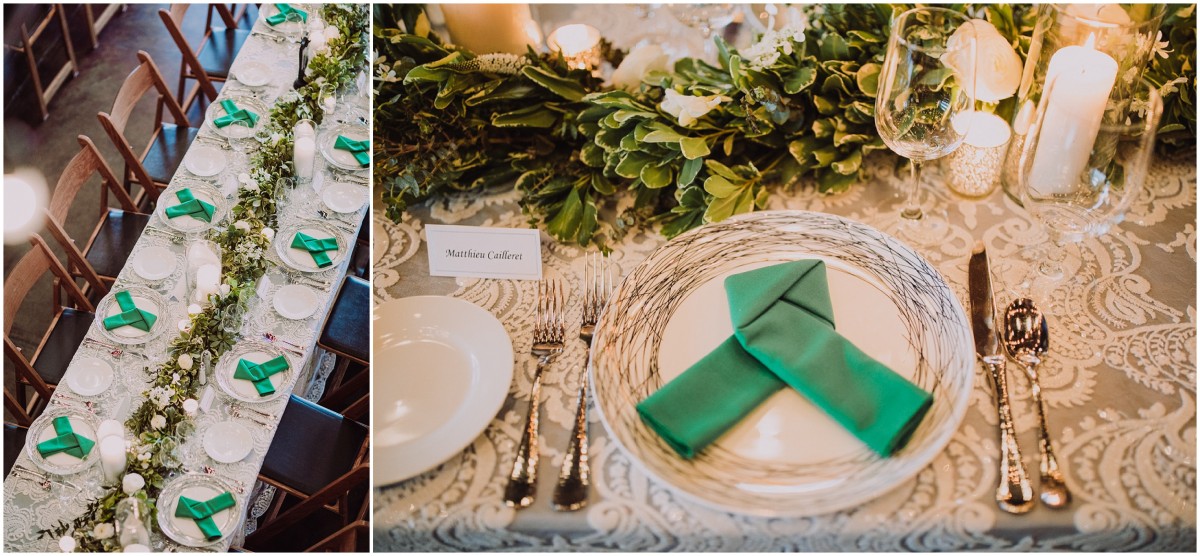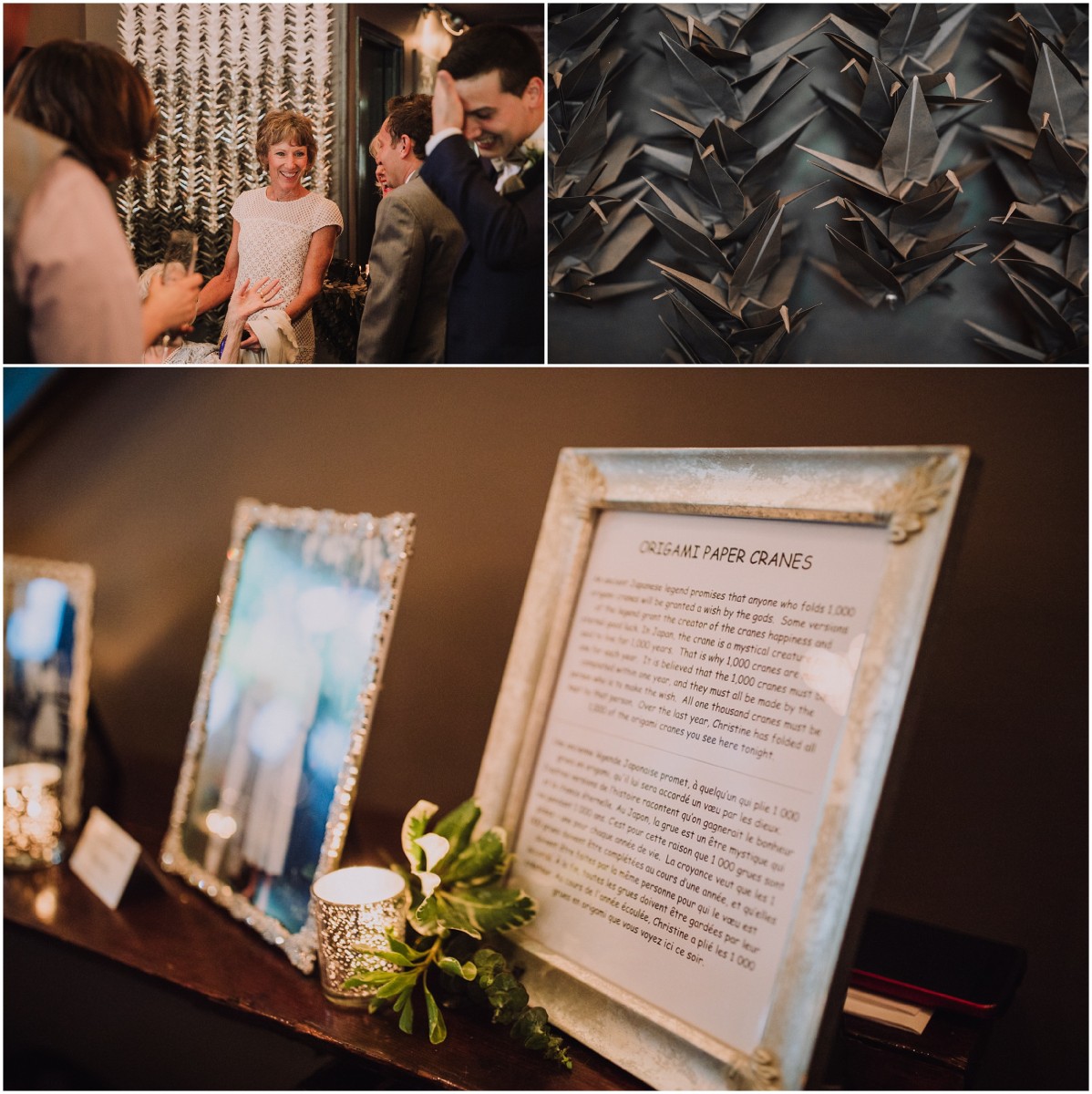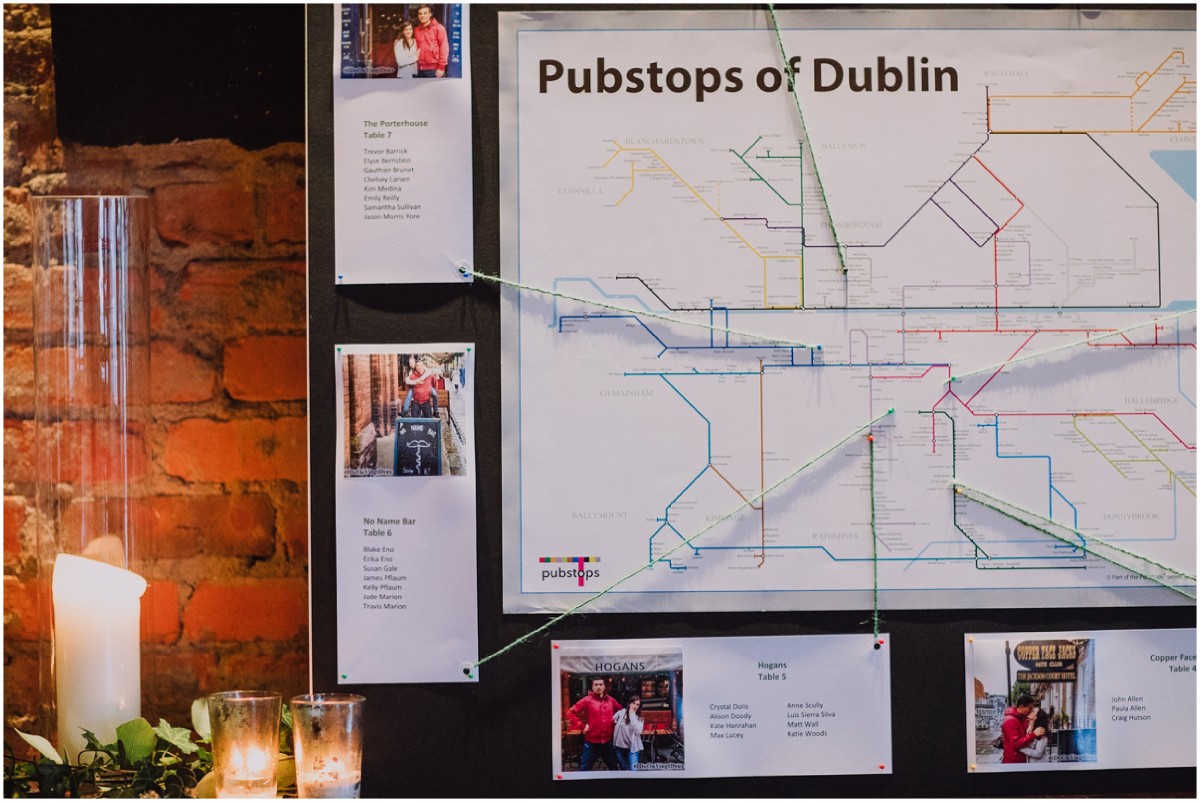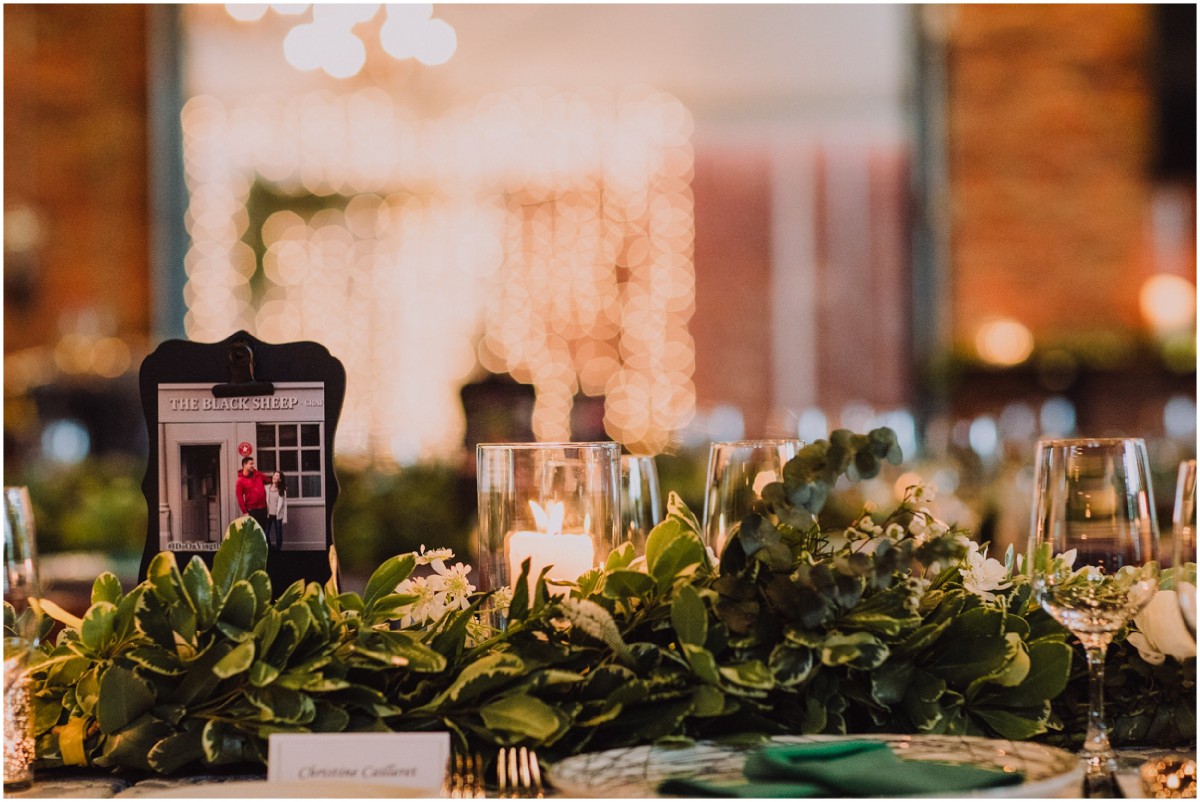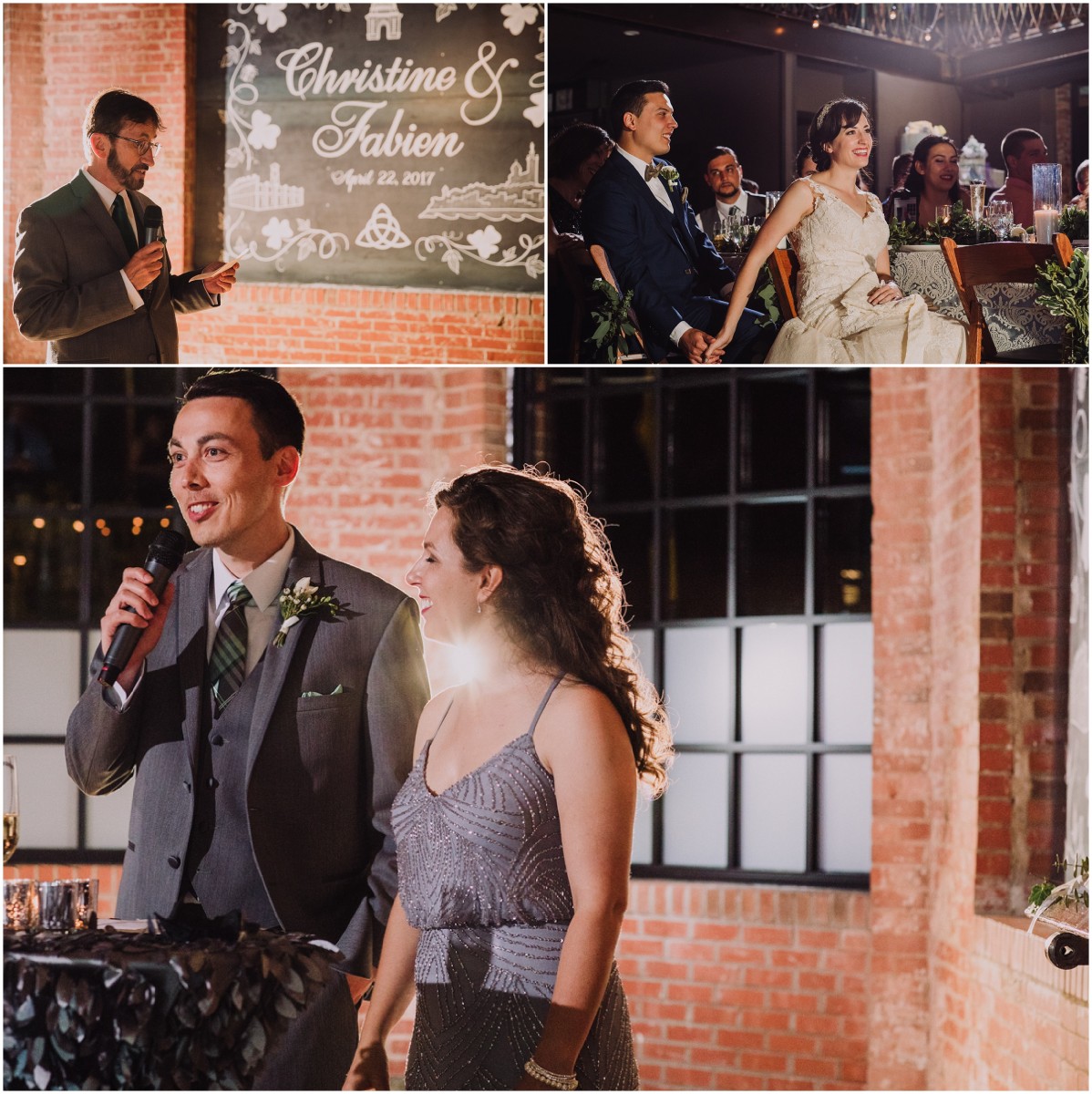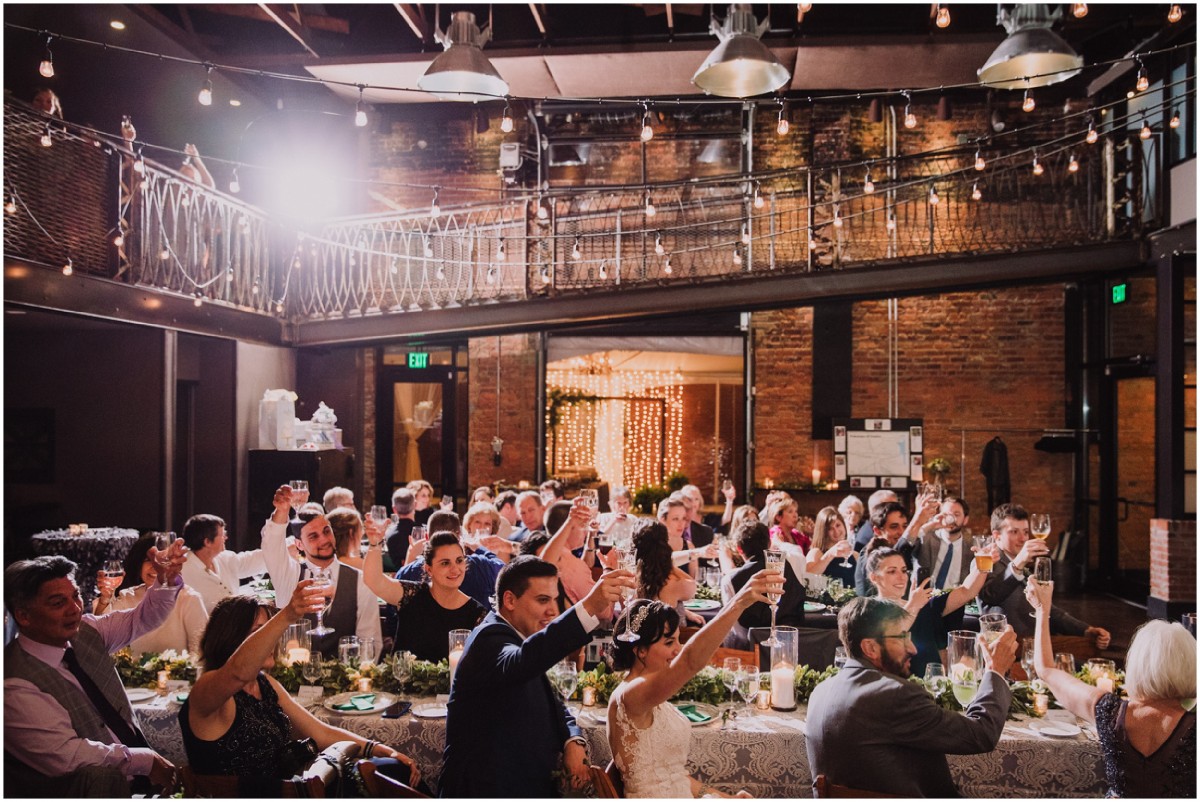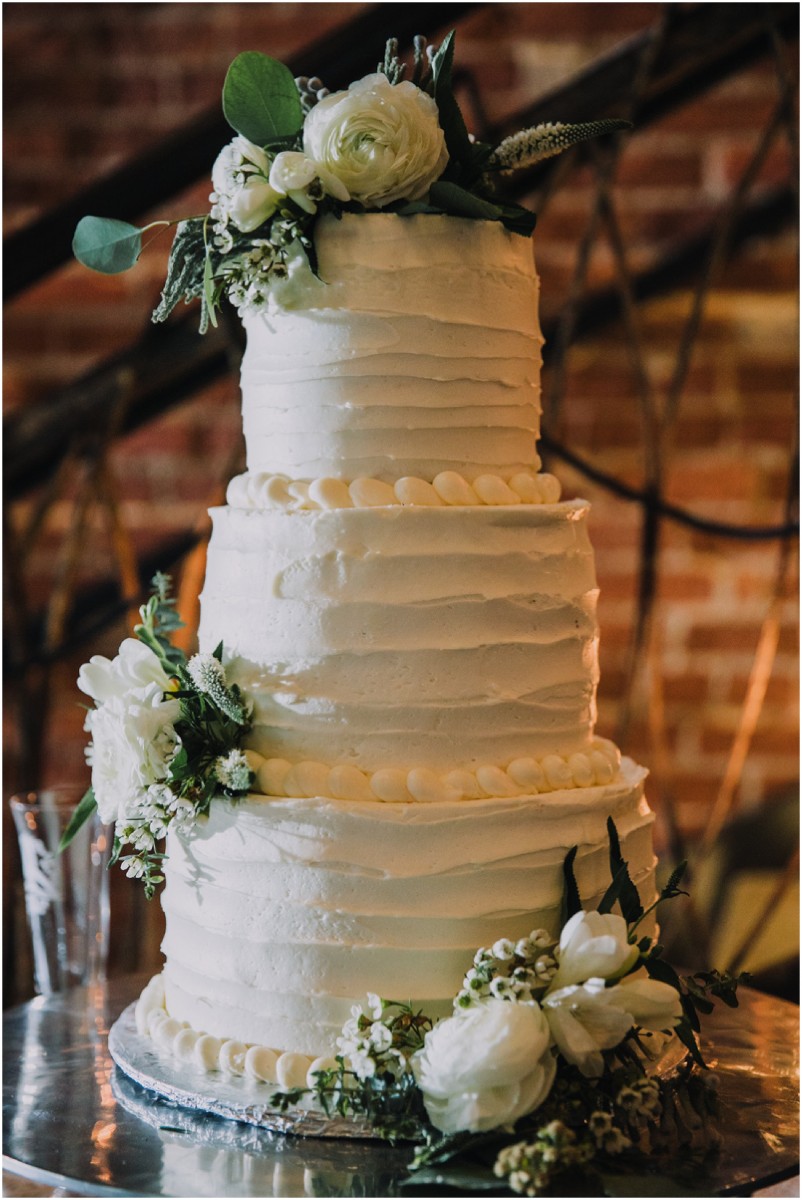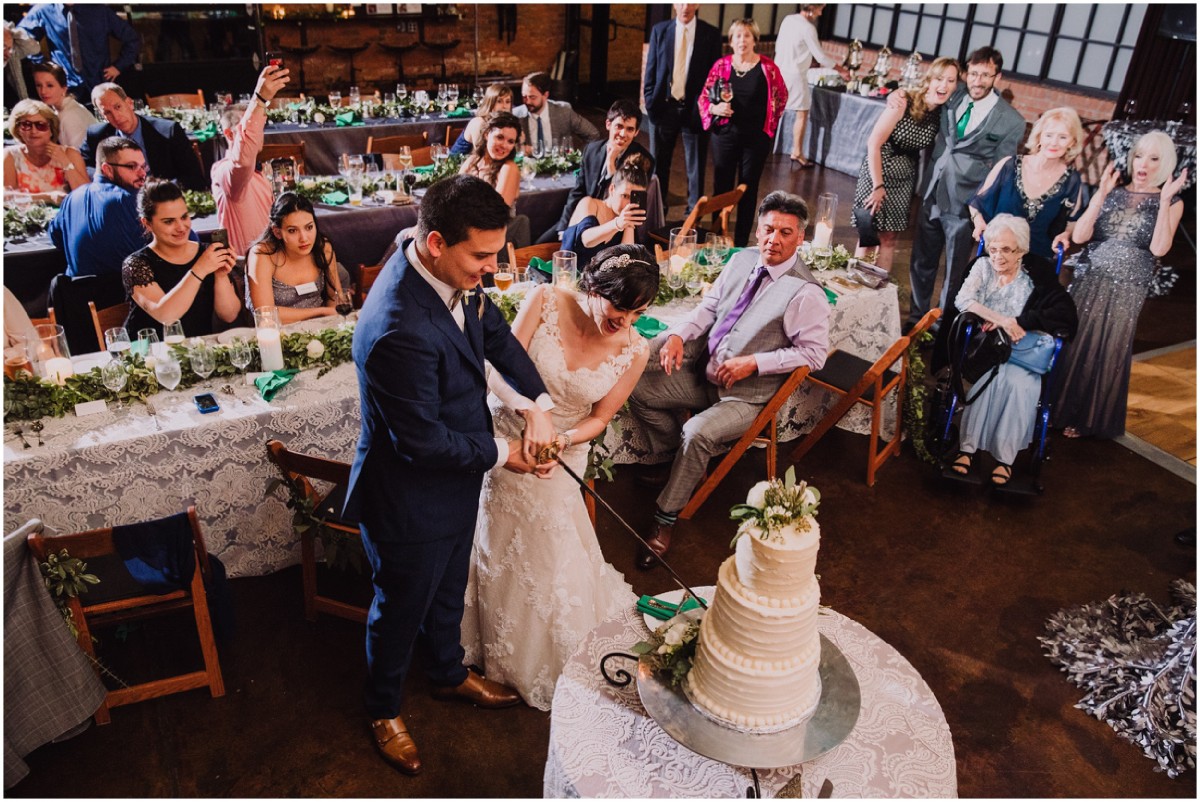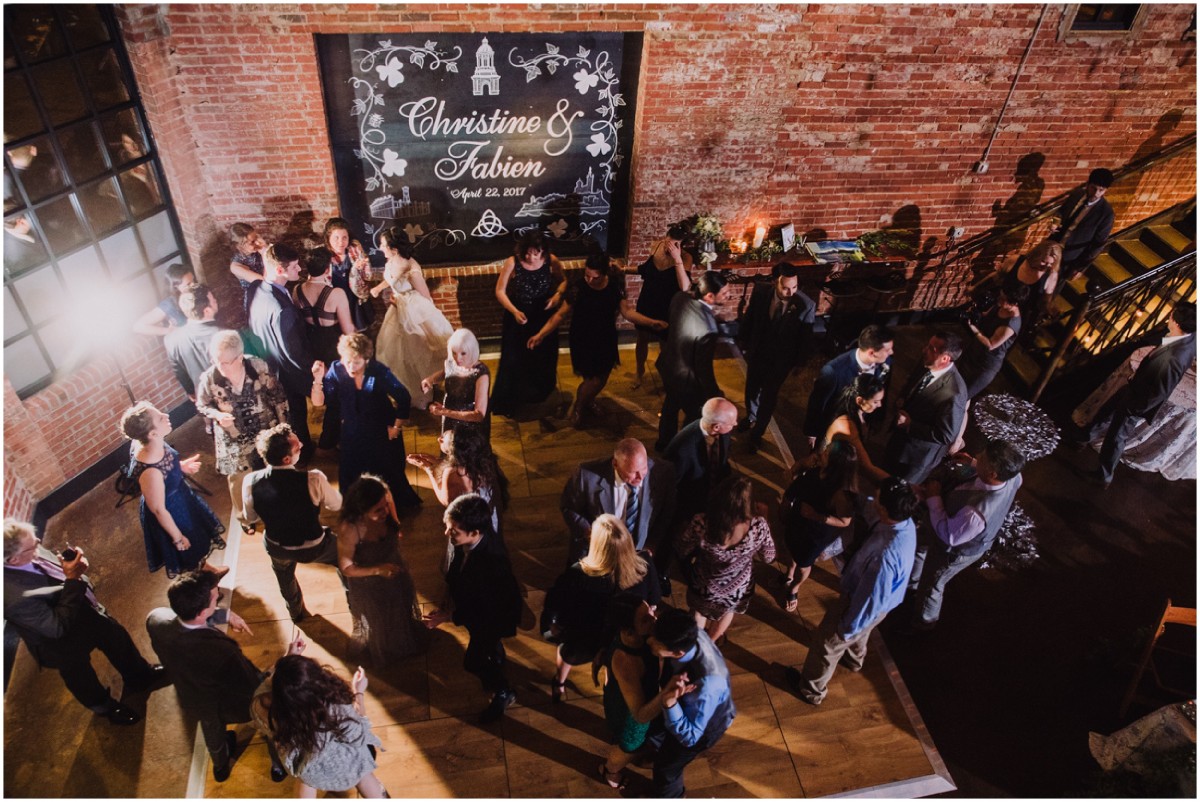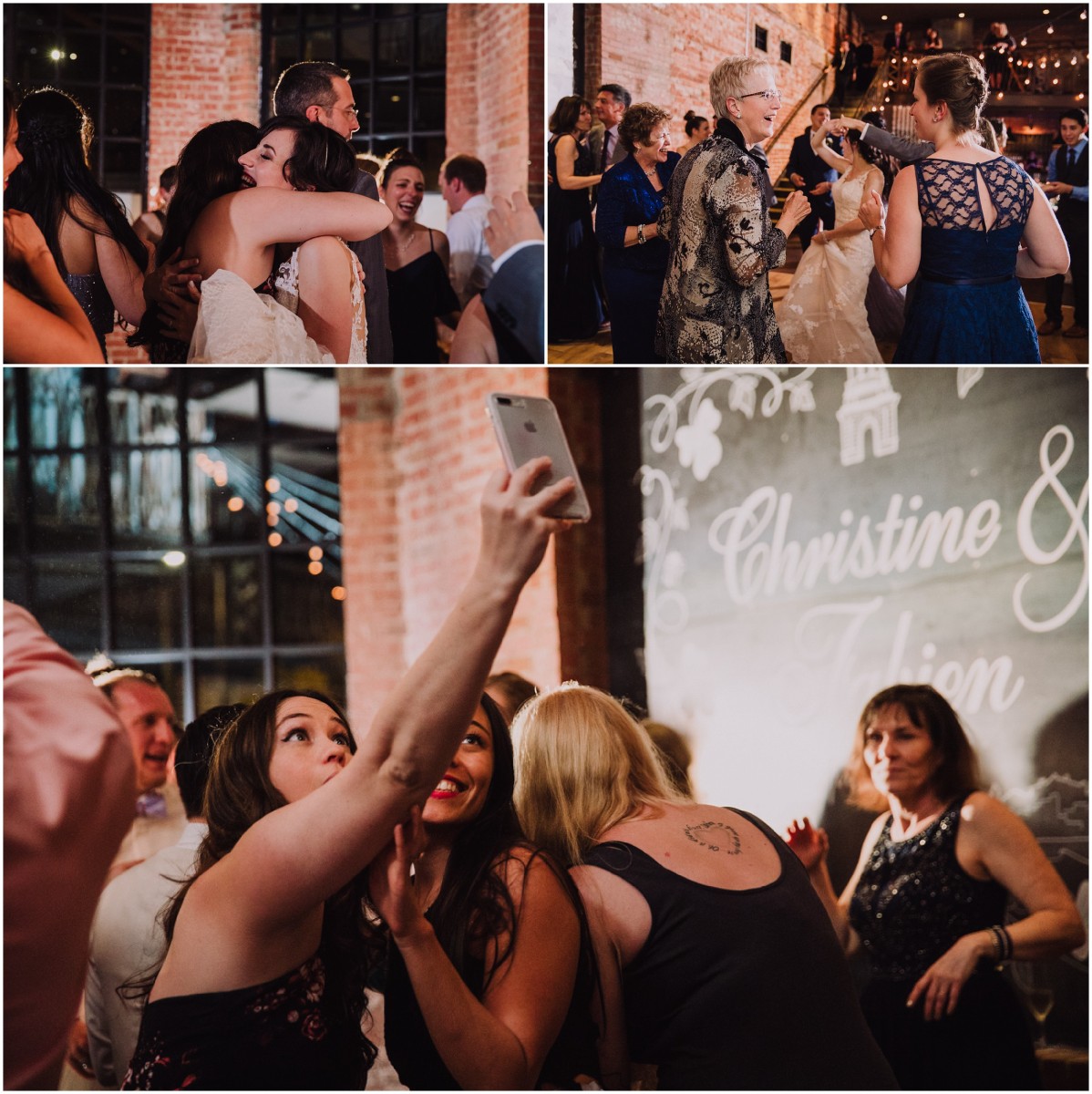 Vendors
Wedding Planner- A Swanky Affair
Venue-The Cookery
Officiant-Officiant- Ana Quintana
Caterer- Mitchell's Catering
Photography- Riley Maclean Photography
Florist- Tre Bella Florist
Rentals- CE Rentals
Music- Joe Bunn DJ
Chalk Board- MW Calligraphy
Transportation- Ecostyle