Growing up in Durham I never thought there would be a day when our town became a site for destination weddings. But, thanks to the revitalized downtown, amazing food scene, and vibrant culture it has become the perfect place for a couple to celebrate their big day with friends and family.
Luke and Rachael met at engineering school in St. Louis where they shared a keen interest in historic building preservation. After school they relocated to Maryland where they currently live. Their only connection to Durham was Rachael's mother, Jan, who attended university at Duke. When discussing wedding locations they knew that two things were important: architecture and food. They had to look no further than Durham. The couple loved the unique beauty and reverence Duke chapel offered for the ceremony. And Cafe Parizade in Durham offered an incredible customized menu to reflect their love and passion for food.
As they did more research Luke and Rachael saw even more benefits of a Durham wedding. With guests flying in from all over the world, including Turkey and Singapore, RDU offered great flight connections. The town also offered a wonderful array of options for lodging, dining, and event venues for the wedding weekend. Durham provided great amenities for a mid-size city and had none of the big city transportation issues. It was the perfect setting for their destination wedding!
The wedding took place in the early fall. Rachael worked hard to merge fall colors into every aspect. The bridesmaids wore burgundy red dresses and the bouquets and boutonnieres reflected the golden tones of the season.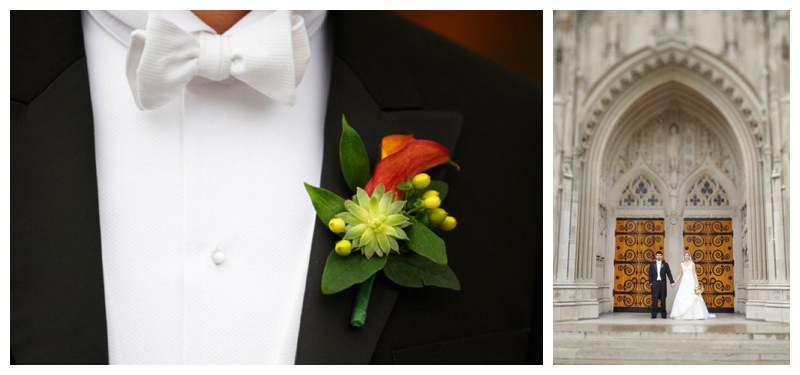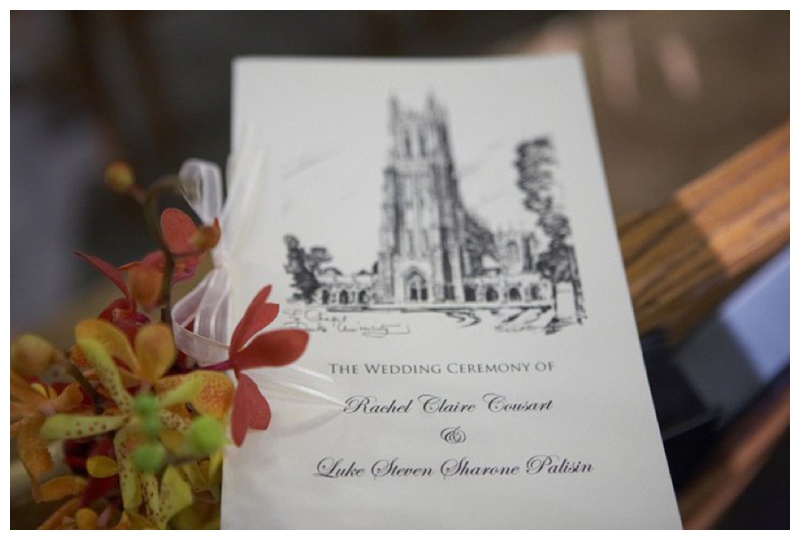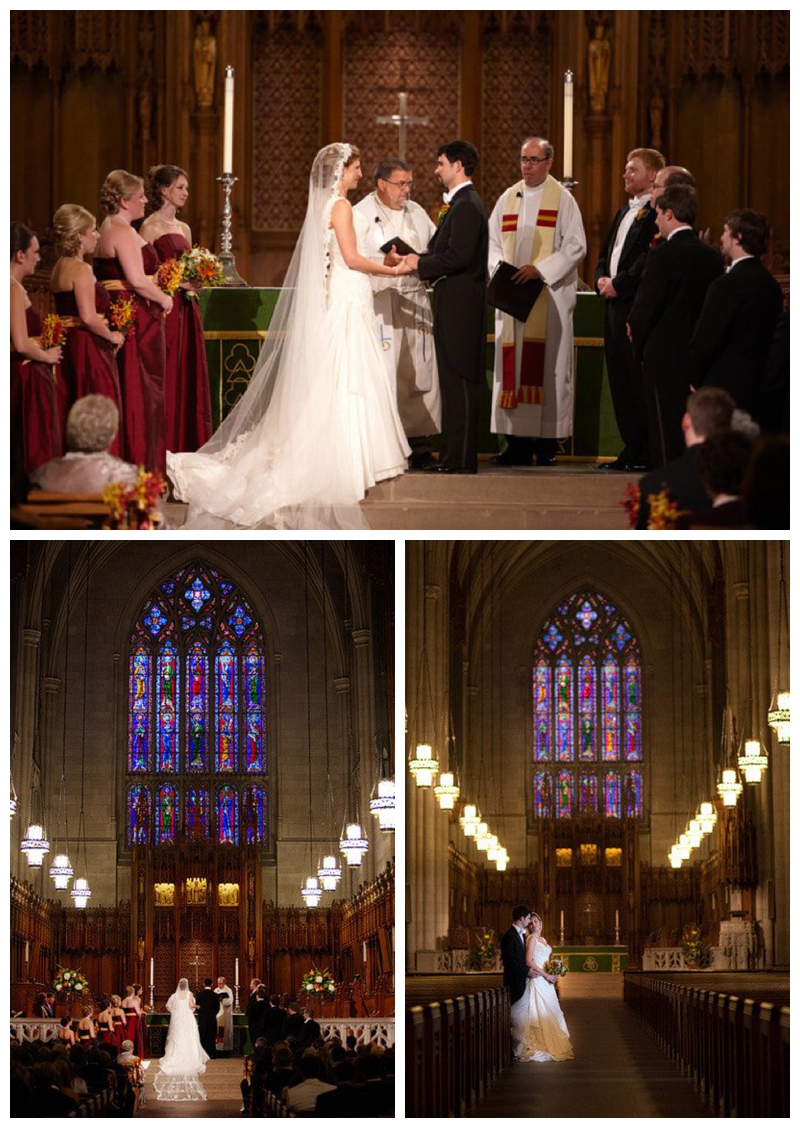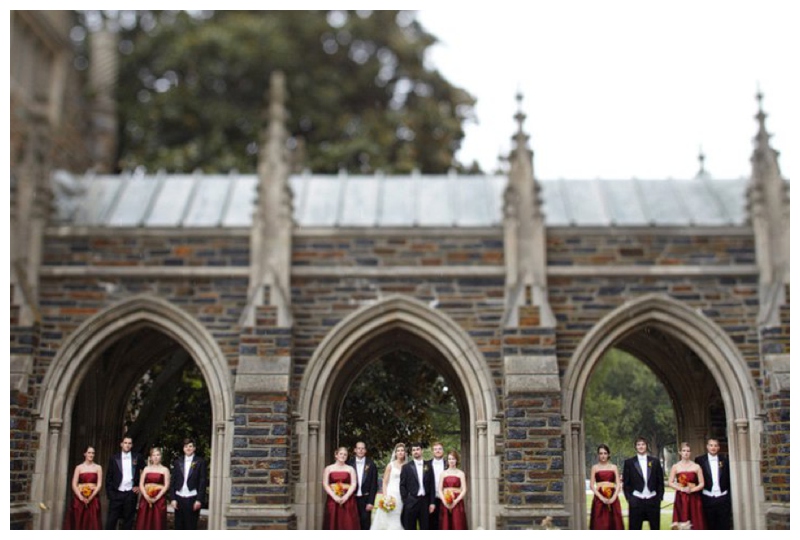 For the reception the couple chose one of Durham's oldest and finest restaurants, Cafe Parizade. They incorporated the fall colors with gold accents and  custom-made burgundy linens. Rather than a seated dinner, the couple opted for  stations showcasing their favorite foods. The menu ranged from sliced beef tenderloin au Poivre and rosemary gnocchi to  mini gyros and sips of tomato soup accented with grilled cheese bites.


Another highlight of the evening was the desert station. Not only was there a beautiful wedding cake, but also an amazing gelato station, Croquembouche, chocolate dipped lemon and orange peels, assorted tarts, French macaroons, and more!


After all that food it was time to have fun! The couple chose an amazing band to entertain their guests and even had a "love train" going all the way through the restaurant!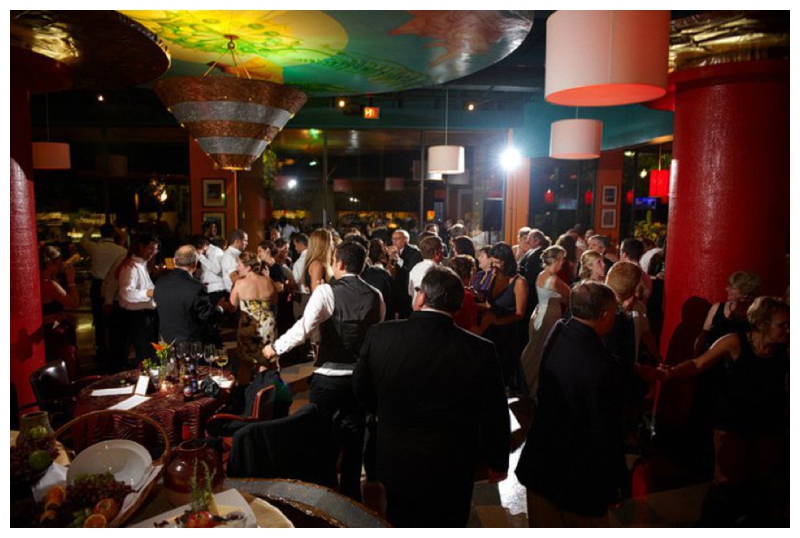 And the last treat for the guests were the gift bags filled with Herbs de Provence for the guests to use in their own cooking to remember Luke and Rachael's love of food!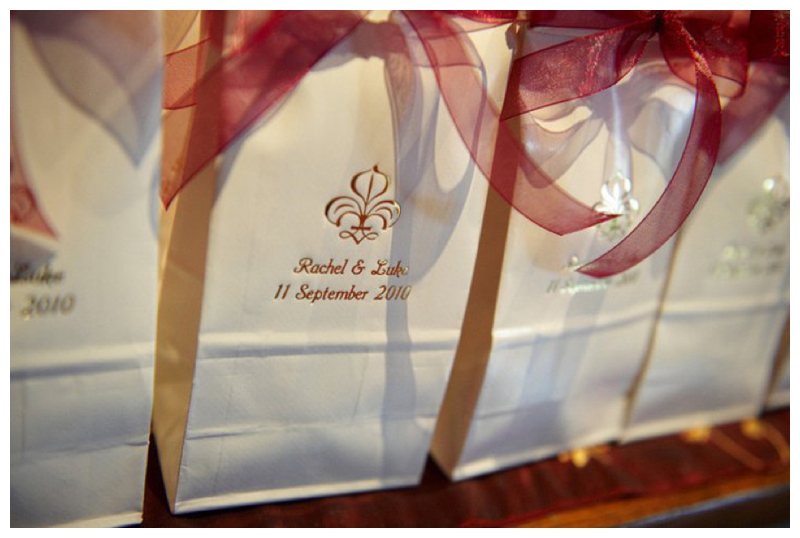 It was an honor to work with a couple that chose to spend their special day in my home town that I love so much. A BIG THANK YOU to Rachael and Luke!
Vendors
Wedding Planner- A Swanky Affair-Amanda Scott
Ceremony- Duke Chapel
Reception Venue-Cafe Parizade
Desert- Sugarland Bakery
Photography- Logan Jarrard Photography
Flowers- Tre Bella Flowers